Choosing where to attend university is a big step, and we want you to feel confident in whatever decision you make. That's why our team of recruiters are here to provide you with all of the information you need to decide if StFX is the right fit for you.
Connect With A Recruiter
We love to chat with potential students about StFX! If you want to hear from us, here are two ways for you to reach out:
One-on-one appointments: Book a time to meet individually with a recruiter. They're here to help, and eager to tell you everything about StFX! Links to book an appointment are found in our recruiter bios (below.)
Request more information: If you're not ready to chat with a recruiter, click 'learn more' to request more information from StFX on anything from our academic programs to our outstanding community life. 
Our team supports students in all regions across Canada and the U.S. Find the one closest to you below:
Canada
Nova Scotia: Heather Butler and Ian Kemp
New Brunswick, Newfoundland & Labrador and Prince Edward Island: Dylan Meraw
Ontario: Lauren Liem
Eastern Ontario: Angel Espat
Quebec: Angel Espat
Western Canada: Kielan Pilgrim
United States
International
Falen Lundrigan (Africa, Europe, Middle East)
Sharonne King (East Asia, Latin America, Caribbean)
Sumant Sarin (South Asia)
Brittany Wood (Bermuda)
Erica Moore (Ecuador)
Heather Butler '11 (she/her)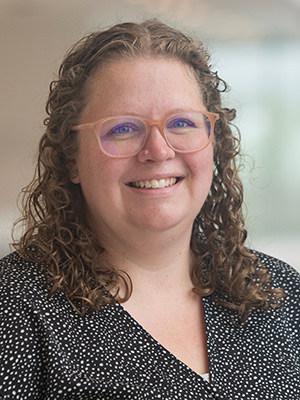 Bachelor of Business Administration
Region:   Antigonish, Cumberland, Colchester, Guysborough, Hants and Pictou Counties (Nova Scotia)
Growing up in Antigonish, I was always surrounded by the StFX community. Opting to stay local for post-secondary education, I immersed myself in the vibrant campus life and community. I completed by Bachelor of Business Administration degree in 2011, which not only equipped me with valuable skills but also fostered countless friendships and cherished memories. Today, I am honored to be part of the university that has played such a pivotal role in shaping my life. I look forward to helping you discover all that StFX has to offer!
Schedule a one-to-one meeting with Heather to learn more about StFX.
---
Angel Espat '23 (he/him)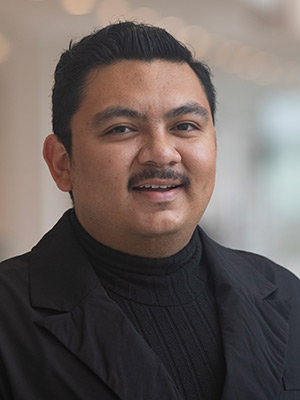 Bachelor of Business Administration
Region:  Eastern Ontario and Quebec
From Belize to the World!
Making the move from my Caribbean paradise to Antigonish was one of the biggest moves I made to better myself and have an opportunity for a higher education. I thrived at StFX! The memories, the experiences, the important life lessons, and the forever friends I made at this institution made me who I am today. Becoming a part of the Xavierian community changed my life forever, and I would not be able to imagine my life any other way. The day I arrived to StFX with my parents I was greeted with open arms, so much love and respect and from there we knew that StFX/Antigonish was going to become my home.
Schedule a one-to-one meeting with Angel to learn more about StFX.
---
Ian Kemp '19 (he/him)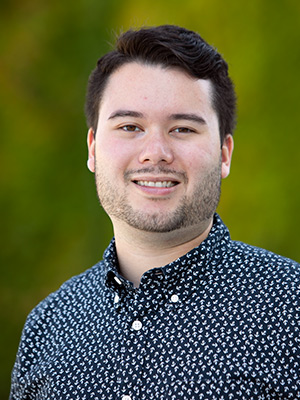 Bachelor of Arts, Master of Arts
Region:  Halifax Regional Municipality, Cape Breton, Annapolis Valley and South Shore, Nova Scotia; United States
Making the move from my small town in Vermont to Antigonish, Nova Scotia to attend StFX was a huge decision, but the right one. From the very first day on campus, I was welcomed into the Xaverian community and took advantage of the many opportunities StFX has to offer. I graduated in 2019 with a BA in political science and I am happy to return to StFX to support anyone who is interested in learning more about joining the Xaverian family.
Schedule a one-to-one meeting with Ian to learn more about StFX.
---
Sharonne King '22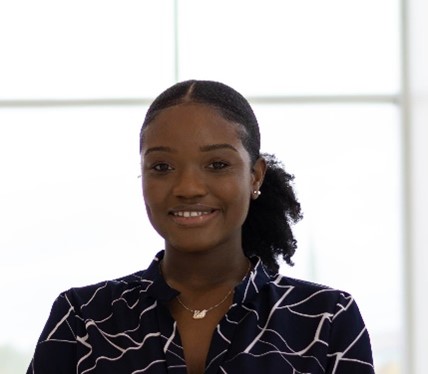 Bachelor of Business Administration
Region:  Caribbean, Latin America and East Asia
Hi, my name is Sharonne, the International Recruitment Officer for The Caribbean and Latin America! Hailing from Nassau, Bahamas, having never visited Canada or seen snow, I was so excited to join to the StFX community. My excitement remained constant throughout my years as I made lifelong friends, gained valuable skills, and have had so many life-changing X-periences! As a class of 2022 BBA Advanced Major in Finance graduate, I am happy to return to StFX to welcome and support international students who are interested in learning more and joining the Xaverian family!
Schedule a one-to-one meeting with Sharonne to learn more about StFX.
---
Lauren Liem '22 (she/her)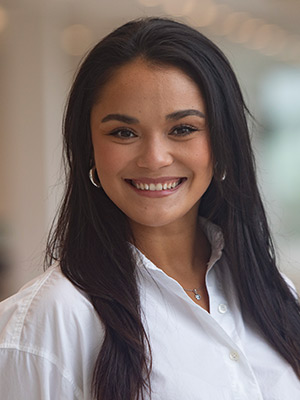 Bachelor of Science - Human Kinetics
Region:  Ontario
Hi everyone! My name is Lauren Liem, I'm the recruiter for the Greater Toronto Area! Coming from a family of many proud Xaverians, I never fully understood their passion for StFX until I attended for myself. I now share their love for StFX, and I want to help others join the Xaverian family! I graduated from StFX in 2022 with a Bachelor of Science in Human Kinetics with Honors, with a Minor in Biology. I also competed on the Cross Country and Track and Field teams during my time at StFX. I am happy to help with any questions you may have, feel free to reach out!
Schedule a one-to-one meeting with Lauren to learn more about StFX.
---
Falen Lundrigan '07 (she/her)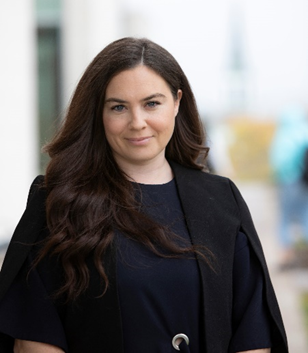 Bachelor of Arts, Bachelor of Education
Region:  Africa, Europe, Middle East
Hi everyone! I am Falen, the International Recruitment Officer for Africa, Europe, and the Middle East. StFX was always my first choice when choosing post-secondary education, due to the strong academic programs, personalized approach to learning, and the overall spirit of the campus community. I graduated from StFX in 2007 with a Bachelor of Arts Degree and continued to complete my Bachelor of Education Degree, leading me to teach internationally for many years. In 2014, I returned to Nova Scotia where I taught English as a Second Language and had the opportunity to teach groups of students from all over the world. From there, I went on to recruit Canadian teachers to work in UK schools, which drove my passion for recruitment and international travel. I proudly returned to StFX as an International Recruitment Officer where I get to share my X-perience and support international students in their journey of joining the Xavarian family. Please reach out to me with any questions you have, and I look forward to chatting with you soon! 
Schedule a one-to-one meeting with Falen to learn more about StFX.
---
Dylan Meraw '22 (he/him)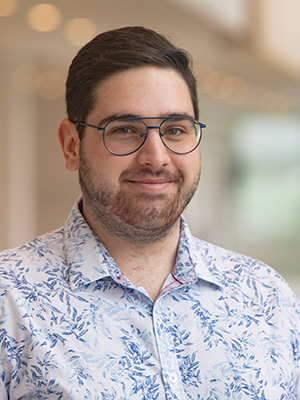 Bachelor of Arts & Science in Health
Region:  New Brunswick, Newfoundland & Labrador, Prince Edward Island
Leaving Ontario for the East Coast was a big leap of faith for me but reflecting back, I do not regret my choice. The moment I stepped onto campus on Welcome Day I knew I had found my new home, from the overwhelming support to the genuine and caring people, I knew StFX was the right choice for my undergraduate degree. I will be graduating with a Bachelor of Arts and Science in Health, majoring in Biomedical Sciences this December. I am more than happy to assist you with any questions or concerns you may have. I look forward to helping you discover all the StFX has to offer you!

Schedule a one-to-one meeting with Dylan to learn more about StFX.
---
Erica Moore '12 '19 (she/her)
Bachelor of Arts/Master of Education
Region:  Ecuador
When I started my undergraduate degree at StFX, it opened a world of opportunities for me. I studied abroad in Australia, volunteered in the local community through course-based service learning, and was a student ambassador for the Embassy of Australia to promote studying abroad at StFX. I love helping students discover their passion in education and finding their fit at StFX. Working as an International Admissions Specialist has allowed me to do just that with international students and families from around the world.
---
 

Kielan Pilgrim '21 (he/him)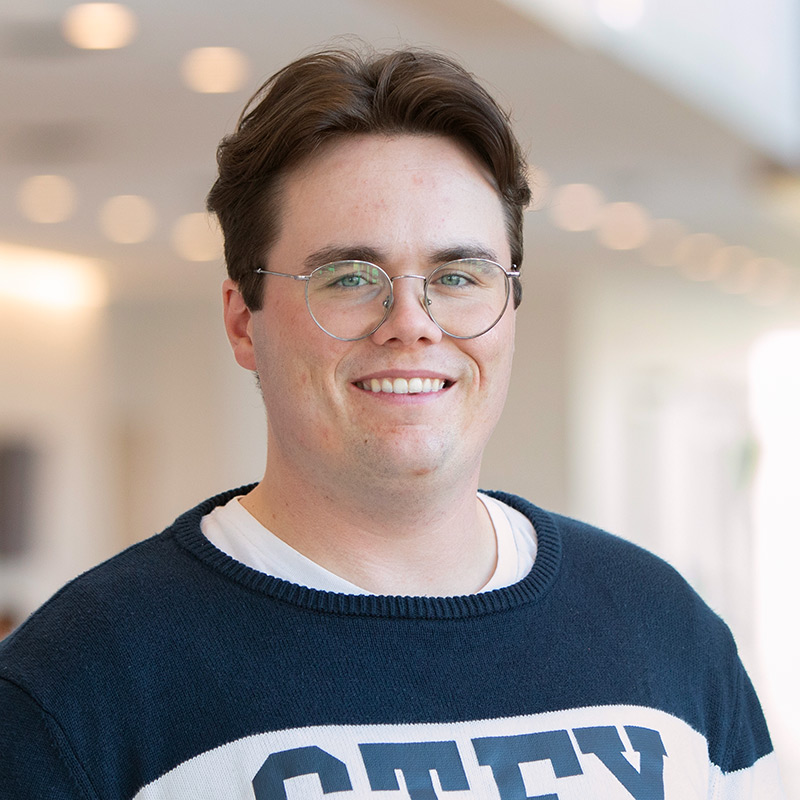 Bachelor of Arts, Master of Arts
Region:  Western Canada
It is hard to believe it was ultimately a yellow letter in the mail offering me a seat in the Humanities Colloquium that inspired moving from my hometown of Abbotsford, British Columbia to Antigonish to attend StFX. Having never been further east than Ottawa, I started life in Antigonish, where I earned a B.A. in English with first class honours (and a seat in grad school), experienced real winter, and fell in love with the Antigonish/StFX community in which this all took place. StFX's close-knit academic environment helped me towards success, while I was able to grow into myself through involvement in student life. I am grateful for the gentle encouragement from alumni/family that helped me along this path, and hope to create a similar sense of confidence for students who choose to make the move across the country for their own post-secondary education. My success could have only started here, and I can't wait to meet future Xavierians out west and introduce them to how this could be the same for them – don't hesitate to shoot me an email! 
---
Sumant Sarin
Region: South Asia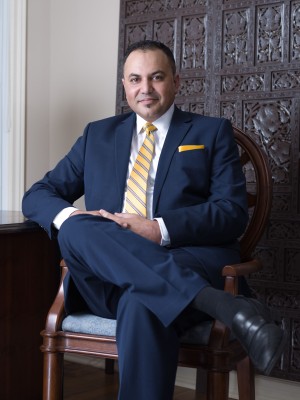 Since 1999, Canada has been my home. I arrived in this country as an international student from India and went through all the stages that international students typically do. Having been in your shoes, I understand what it takes to be successful in Canada, from applying to schools to settling in.
For most of my life, I have worked in the international education sector, and the most rewarding part of my job is seeing students succeed. I have worked at some of the best institutions in Canada, and I can confidently say that St. Francis Xavier is the perfect place to start your journey in Canada. The campus is inspiring, and the community in Antigonish is close-knit and welcoming.
If you are looking for a quality academic experience in a boutique university where you can develop close relationships with your professors, you have come to the right place. I would be delighted to answer any questions you might have, so please book an appointment with me here.
---
Brittany Wood '07 (she/her)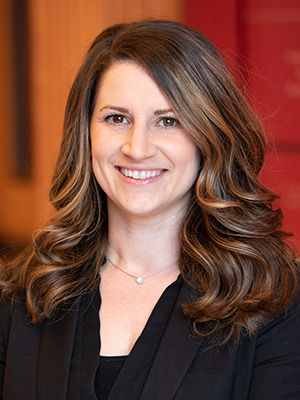 Bachelor of Business Administration
Region:  Bermuda
Choosing to study at the university that I grew up surrounded by was an easy one for me. I graduated with a Bachelor of Business Administration from StFX and have been a part of the campus community ever since. Being able to live and work in your hometown with amazing students along the way makes me feel incredibly lucky to do what I do every day. In my work and travels in international admissions, I have been able to work closely with students to help them discover that X is a place where they can reach their full potential.  I am looking forward to working with many more students and families along the way so do not hesitate to reach out at any time!