Other Libraries in Our Community
The Marie Michael Library is the library at the Coady International Institute. Its collection of 12,000 books range from academic texts to practical "hands-on" manuals related to the field of adult education, community participation and broader issues of international development. The library also houses over 800 videos and a number of digital resources.
The StFX Curriculum Resource Centre provides elementary, middle and secondary curriculum resources such as books, curriculum guides, drama resources (ie. puppets), DVDs, CDs, computer software, math manipulatives, thematic units, author study kits, as well as math, social studies and science kits. Items are available to be borrowed by StFX Faculty, Students and Staff only. Click HERE to search the contents of our Education Department's Curriculum Resource Centre.
Pictou-Antigonish Regional Library

The Pictou-Antigonish Regional Library is the group of public libraries in Pictou and Antigonish counties, and includes The People's Place, the branch on Main Street in Antigonish.
Eastern Counties Regional Library

The Eastern Counties Regional Library is the group of public libraries that serve neighbouring Inverness, Richmond and Guysborough Counties.
STFX'S OWN MINI FREE LIBRARY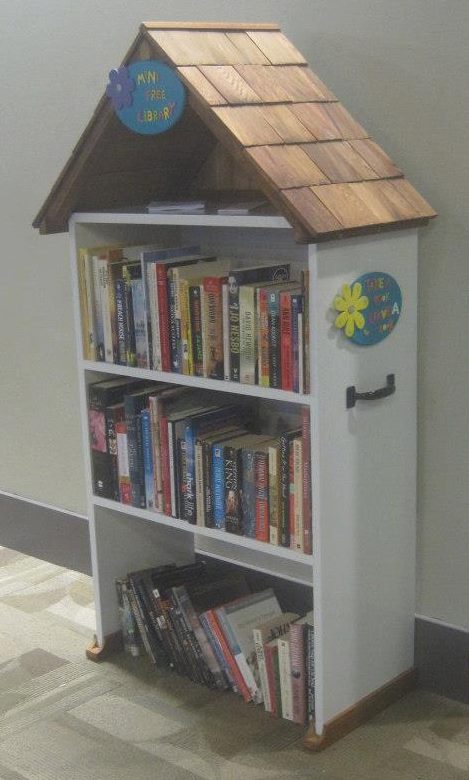 Mini free libraries are tiny, creative, benevolent structures put up by communities of readers just about everywhere as places to "leave a book, take a book." StFX's Mini Free Library is located in the McKay Lounge on the Main floor of the Bloomfield (Student Union) Building.
Brought to you by The U, The People's Place and the Angus L. Macdonald Library.
Contact
Angus L. Macdonald Library
Angus L. Macdonald Library
3080 Martha Drive
Antigonish NS B2G 2W5
Canada