Fr. Brewer Celtic Collection welcomes requests for class visits to the Celtic Collection reading room. Through a visit to the Celtic Collection and an experience with collections-based learning and research, your students will: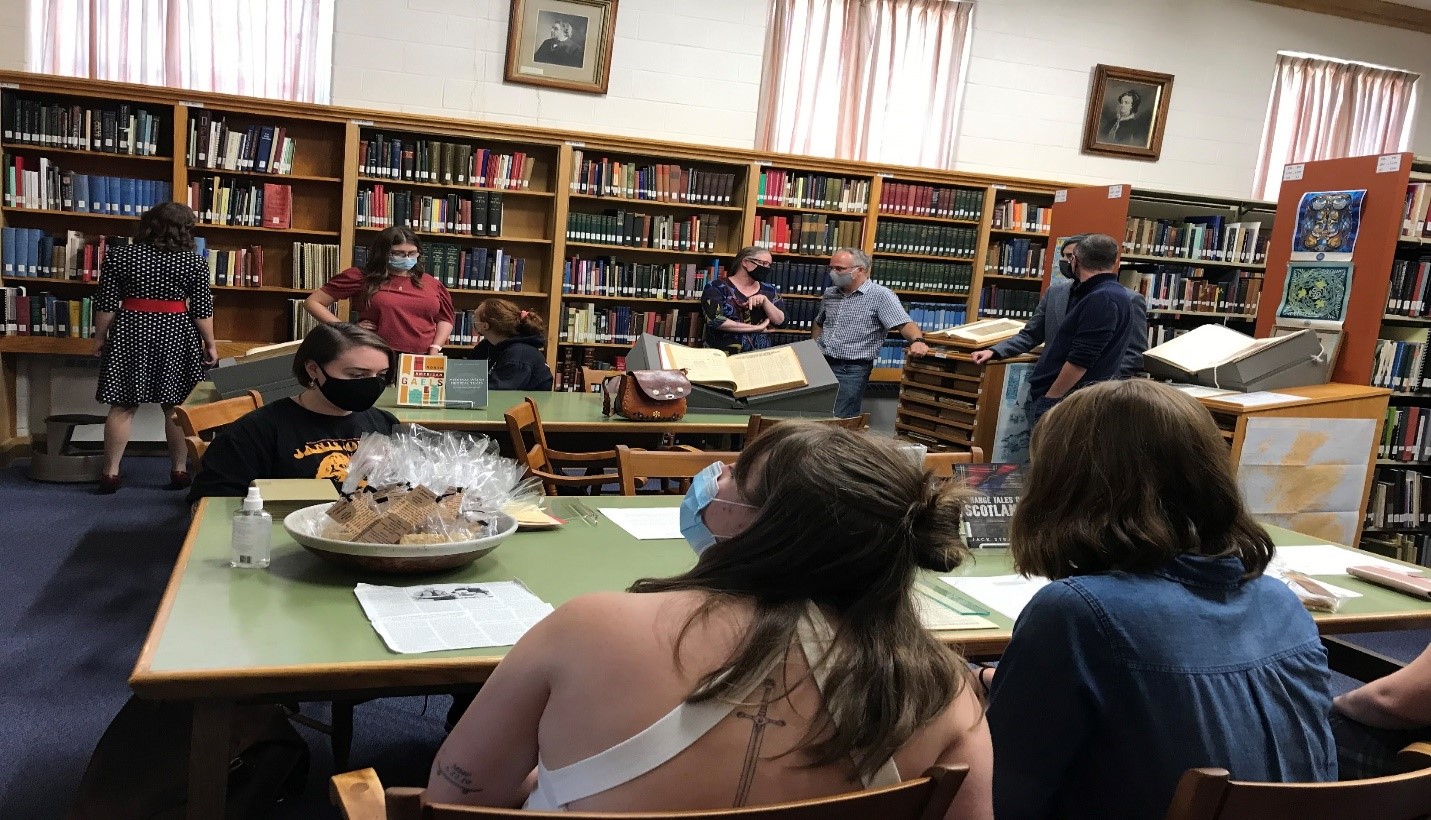 Benefit from experiential learning through hands-on work with rare books, journals and manuscripts.
Develop research skills in finding and using primary source materials.
Learn proper handling and use of rare materials.
Understand research etiquette for future work in archives, special collections, museums, and other cultural heritage institutions.
To book a day and time for your class visit, please contact Special Collections Librarian, Laurinda Matheson.
Contact
Angus L. Macdonald Library
Angus L. Macdonald Library
3080 Martha Drive
Antigonish NS B2G 2W5
Canada