StFX has an established tradition of research scholarship across all areas of the University's academic reach, covering a range of fields in the humanities and social sciences; natural, physical, and engineering sciences; management sciences; and health sciences. StFX faculty employ a wide variety of approaches to research – from that of the individual scholar, to those who work as part of large, collaborative research teams. StFX remains open and committed to supporting all forms of research that serve the academic teaching, scholarly, and service missions of the University. 
StFX faculty in the news
Canada's methane emissions are likely undercounted, and that makes them harder to cut.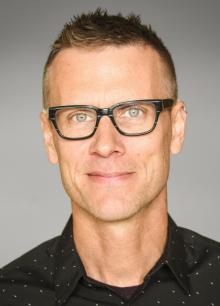 "Dr. Dave Risk has spent a lot of time hunting down methane, a colourless and odourless gas that's notoriously difficult to sniff out. Methane is a particularly damaging greenhouse gas that forms 13 per cent of Canada's total emissions, and the federal government has a multi-million dollar plan to reduce methane emissions to help meet its climate targets. Risk heads the FluxLab at St. Francis Xavier University in Nova Scotia, and his team of researchers drive out to thousands of oil and gas sites in Western Canada to measure methane at the source." 
---
Cannabis use among youth linked to lower income and education
"Young cannabis users may earn less income than their peers, are less likely to earn university degrees and may have poorer health outcomes, according to research. These are some of the findings from psychology professors Kara Thompson of St. Francis Xavier University in Antigonish, N.S., and Bonnie Leadbeater of University of Victoria that were published in the Canadian Journal of Behavioral Science and Prevention Science."
Contact
Research
Nicholson Tower - 7th Floor
2329 Notre Dame Avenue
Antigonish NS B2G 2W5
Canada